If Winter Vegan Goddess Bowls weren't enough to get your crock pot out for my exceptionally easy/vegan madras lentils, then hopefully you'll be convinced with either of the recipes I'm giving you this week. That's right, I'll be coming back in a few days with another recipe, so you don't have to wait an entire week for the goods! Meet our new faves: madras lentil naanwiches and madras lentil enchiladas.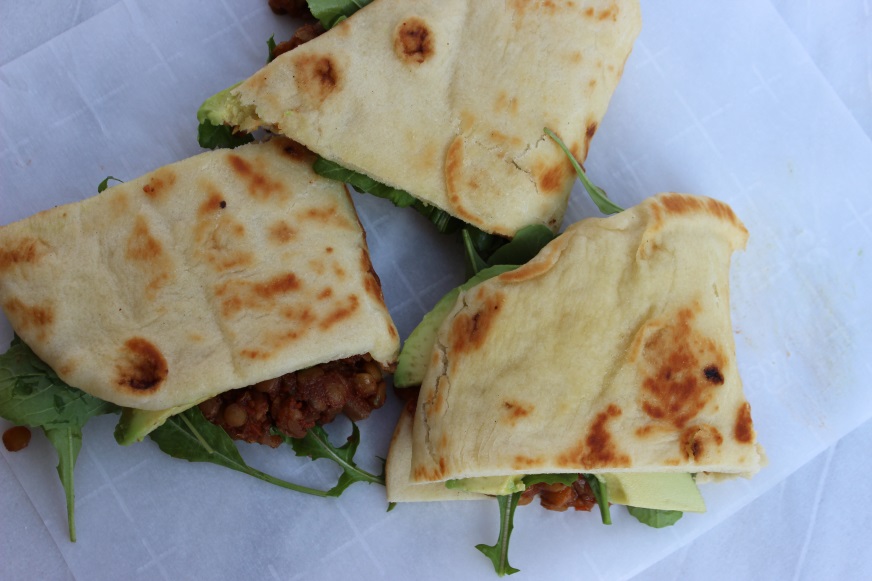 Both of these recipes are perfect for using either lentils fresh out of the crock pot, or that you've frozen for later use. While still vegetarian, we're dropping the vegan label because cheese.
I honestly can't decide which of these dishes is my favorite, so let's start with the madras lentil naanwiches.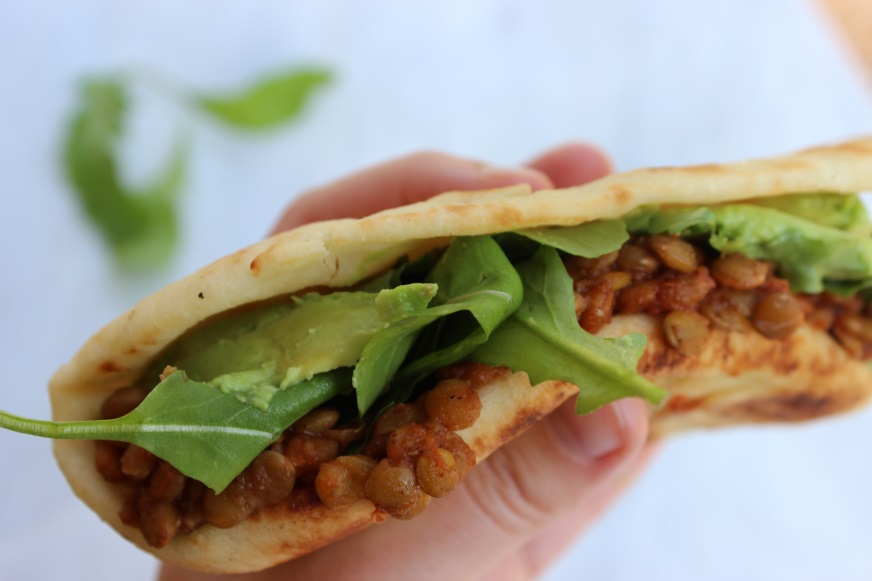 First off, isn't it so fun to say "naanwich"? So clever, but I unfortunately cannot take credit for the play on words. However, I can take credit for filling it with yummy lentils, peppery arugula and creamy avocado. <– that's it. Naan, lentils, arugula, avocado. Your naanwich is done in less than five minutes.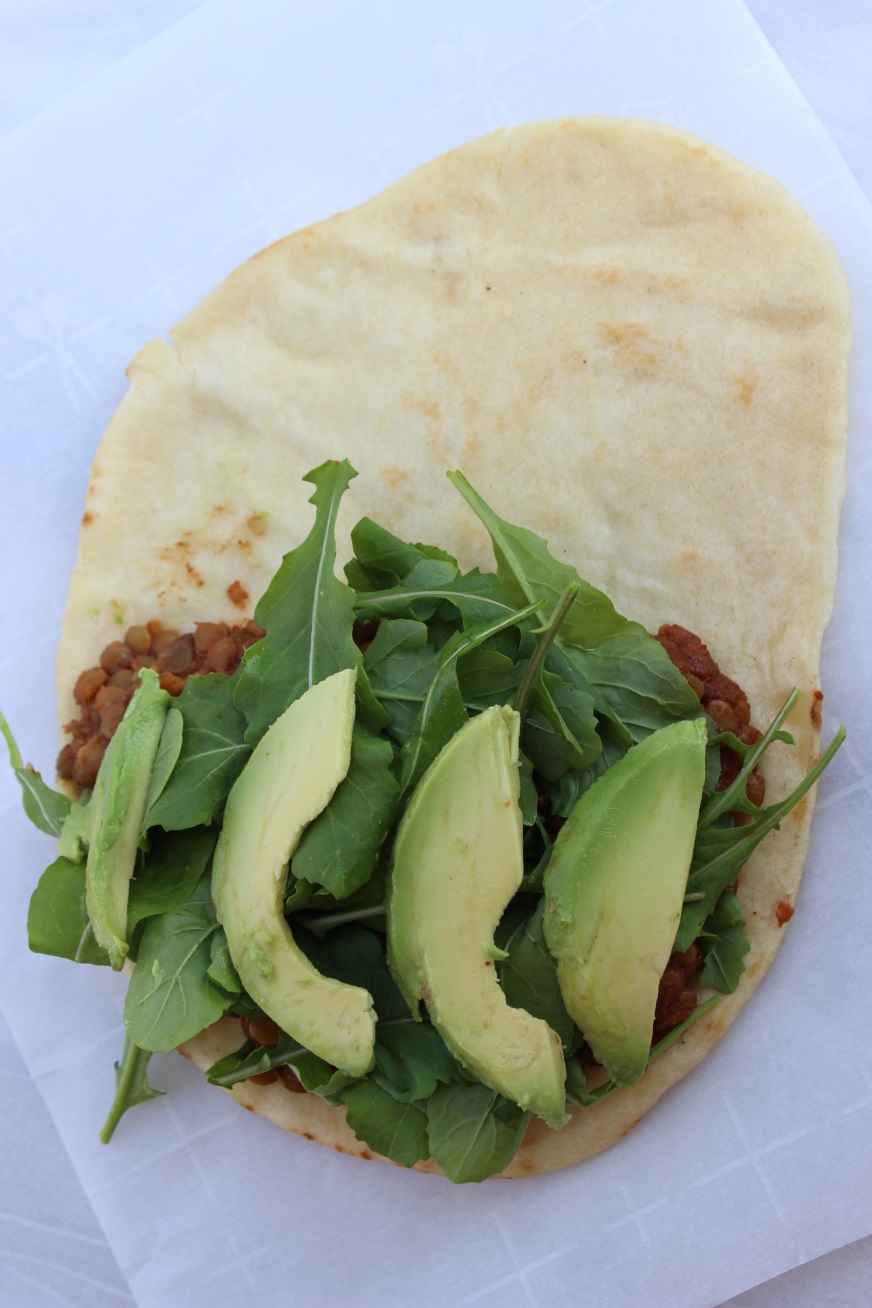 As I mentioned last week, I'm trying to cut back on the cheese after having way way too much of it over the holidays, but it would be wrong of me to not comment that heating the naan with provolone before filling it takes these naanwiches to a new level. #justsaying
These madras lentil naanwiches are perfect for meatless Monday (is anyone still doing that?), or a work from home day. I plan on having the ingredients on hand while I'm on maternity leave because they're just so quick to make that it can even be done while taking care of a newborn.
Madras Lentil Naanwiches
Ingredients:
Naan bread
Olive oil/salt
Madras Lentils (recipe here)
Arugula
Avocado slices
Provolone cheese (optional)
Directions:
Drizzle a tiny bit of olive oil onto one side of the naan bread, and heat in a skillet over medium heat. Top the un-olive oiled side with provolone if using.
Once the bread is heated through, salt the olive oil side and put the un-olive oiled side up. On the un-olive oiled side, add about ½ cup warm lentils*, arugula and avocado slices.
Enjoy!
*If you are using lentils you made and froze, simply thaw and reheat with a little bit of broth or water.