Oh hai, sweet + spicy + cheesy chicken sticks – where have you been my whole life this entire pregnancy? Kinda pizza-like, but more appetizer-like, these cheesy chicken sticks are your college-late-night Pokey Stix cravings amped up to a more adult level.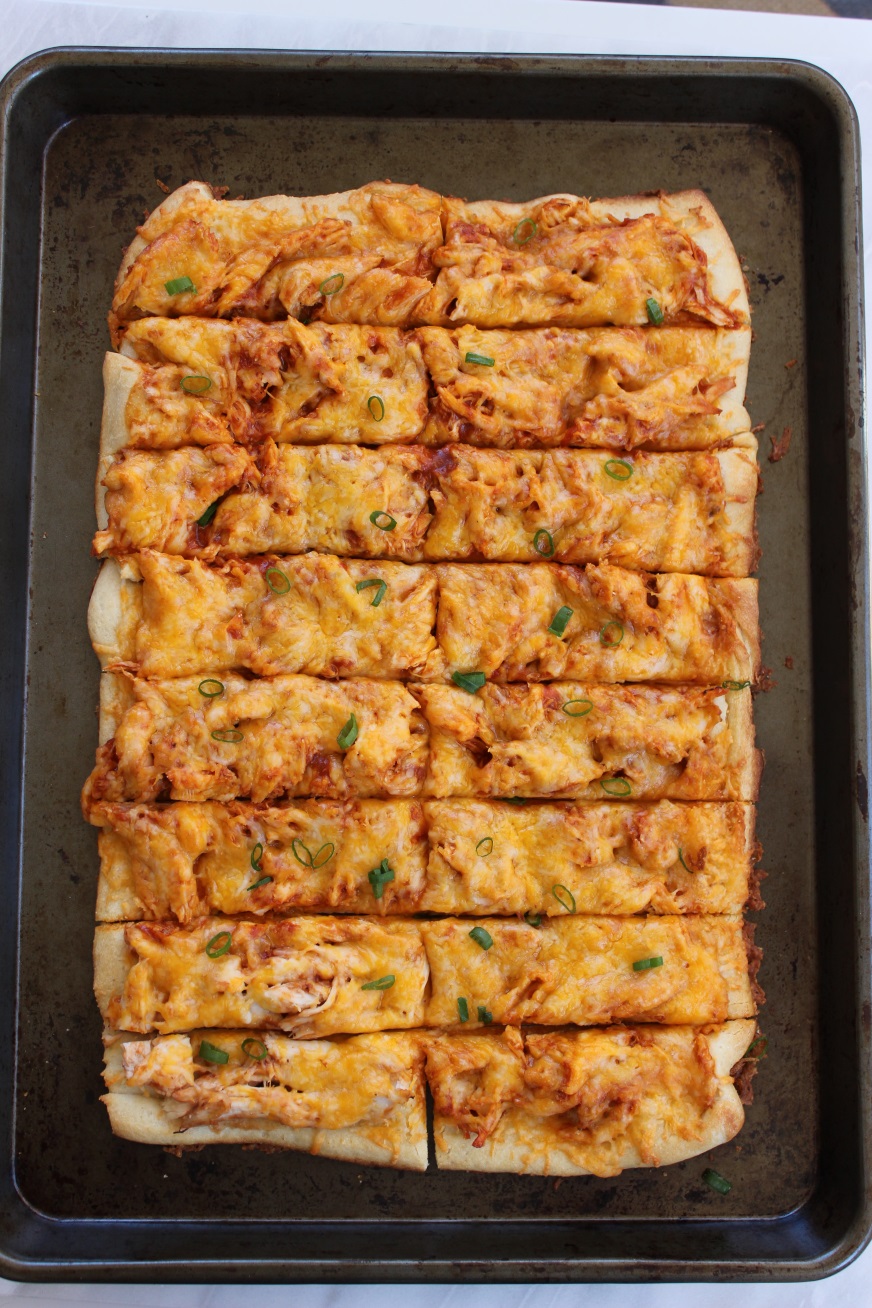 We love this recipe because it's super quick and easy (looking at you, 5-ingredient list), and it is also a great way to use the chicken breast meat from last week's roast chicken. (Rotisserie chicken breast also works well here.)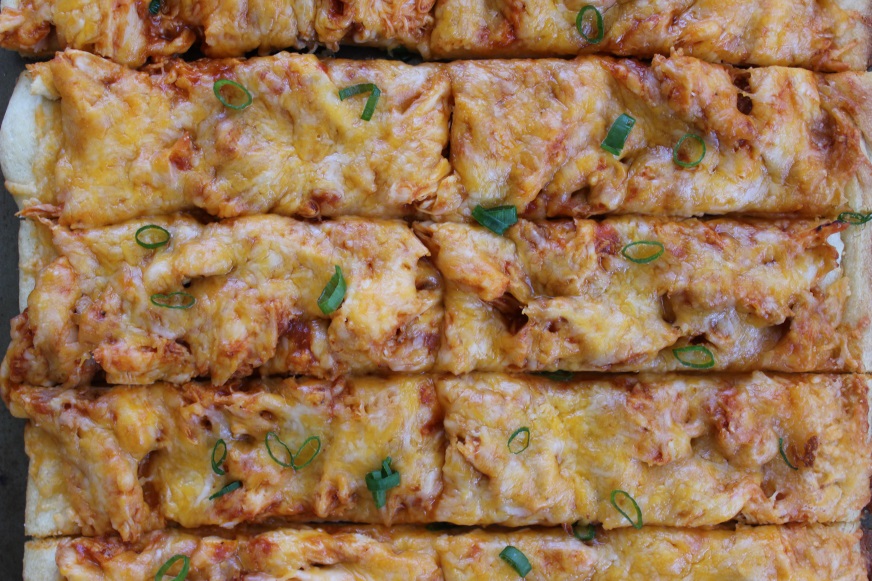 The combo of the sweet barbeque sauce with the spicy wing sauce is perfect, so you don't have to choose between the two flavors. We've had this multiple times lately, and it gets two thumbs up from everyone that's had it. If you want more of a "pizza" experience, just make larger pieces, but we love having the smaller stick version.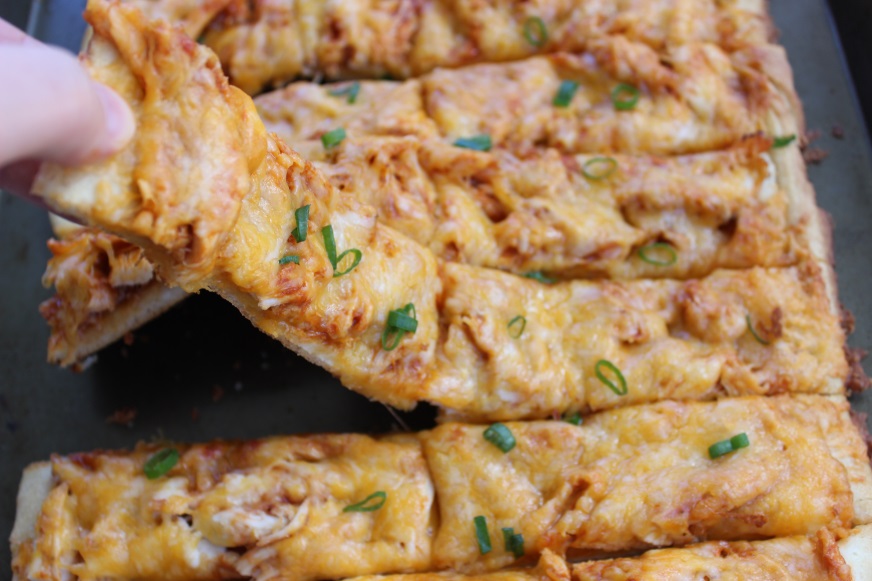 Enjoy!
Sweet + Spicy Cheesy Chicken Sticks
Ingredients:
2.5-3 cups cooked, shredded chicken breast (homemade roast recipe here, or rotisserie is also great)
1 can refrigerated pizza dough (we use Pillsbury brand)
1/3 cup barbeque sauce (we use Sweet Baby Rays)
1/3 cup buffalo wing sauce* (we use Franks)
1.5 cups shredded Colby-Jack cheese
2 green onions thinly sliced (optional – green parts only)
Directions:
Preheat oven to 400 degrees and line a cookie sheet with parchment paper.
Roll the dough onto the sheet and bake in the oven for 8 minutes.
While the dough is baking, add the chicken, barbeque sauce and wing sauce to a skillet and heat through over medium heat.
Pull the dough out, and cover with the chicken and sauce mixture, getting as close to the edges as possible.
Top with the cheese then bake for an additional 6-10 minutes, or until the dough is done.
Top with onions (if using), and enjoy!
*Make sure to use actual wing sauce, as hot sauce would make for a much much spicier sauce.
Notes: Anna Ruth loves these sticks, but I leave out a small portion of chicken to combine with just barbeque sauce, so she doesn't get the spicy.