Fiesta Summer Salad: AKA tomato, black bean, corn, onion, cilantro, avocado, lime salad. Whew. That mouthful in itself is enough for me to give this an obnoxious name like Fiesta Summer Salad. We're going there, guys, hand in hand.
The truth is, you guys, I really don't know what this is exactly. It's a side "salad," a dip, a topper of anything Mexican-inspired – tacos, nachos, burritos, etc. The one thing I am 100% certain of, though, is that this is the freshest salad/dip/topper ev-er.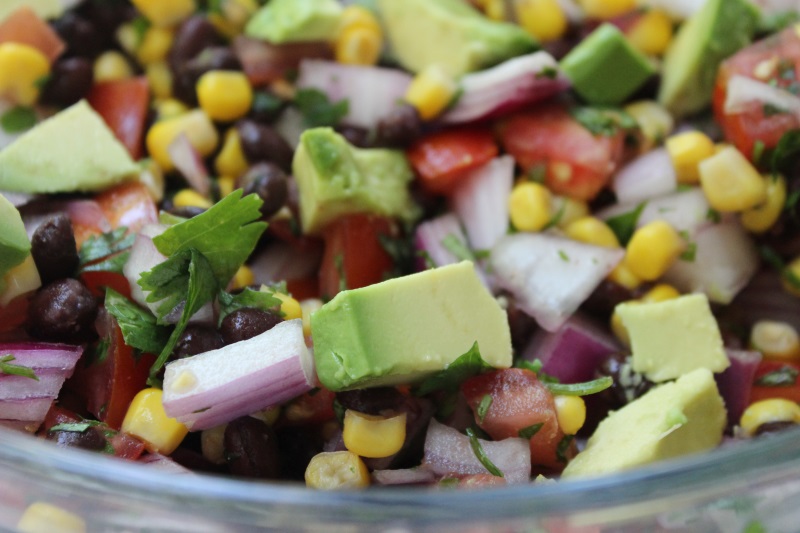 Remember those fish tacos from a couple of weeks ago? This is what we make with those. It doesn't stop there, though. This fiesta summer salad is the perfect side for anytime you grill meat and other veggies because 1) it's a side and 2) it can also be a salsa-like topping for the meat.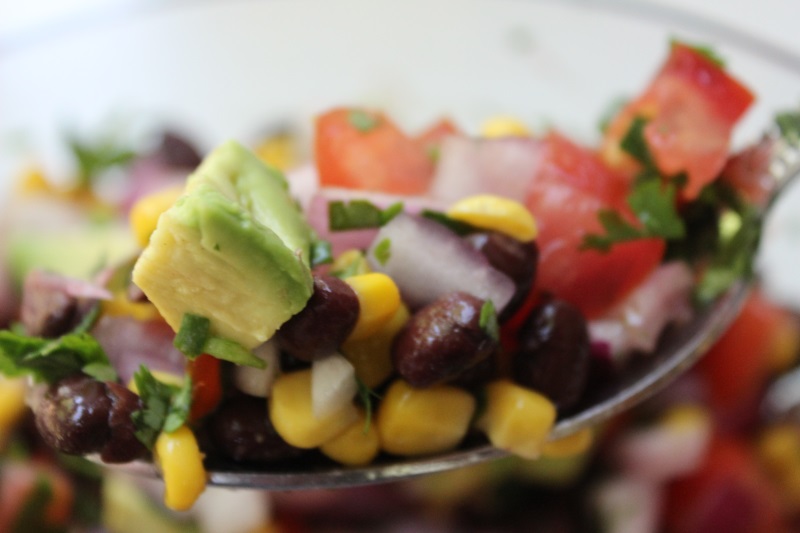 It's best to make everything minus the avocado ahead of time to let all of the flavors get cozy, then just dice up the avocado just before you're ready to serve. Easy peasy!
My favorite part about this fiesta summer salad is that, while it's not only vegan, it has no oil or salt. You heard me. No oil or salt. We're working with all plant-based ingredients today. While you can salt this just before eating, I honestly don't think it needs it…neither does Andy, who notoriously likes to salt his food. If you're going to do it, though, just wait until you're ready to serve – otherwise the salt will bring out the juices and make this much runnier than it should be.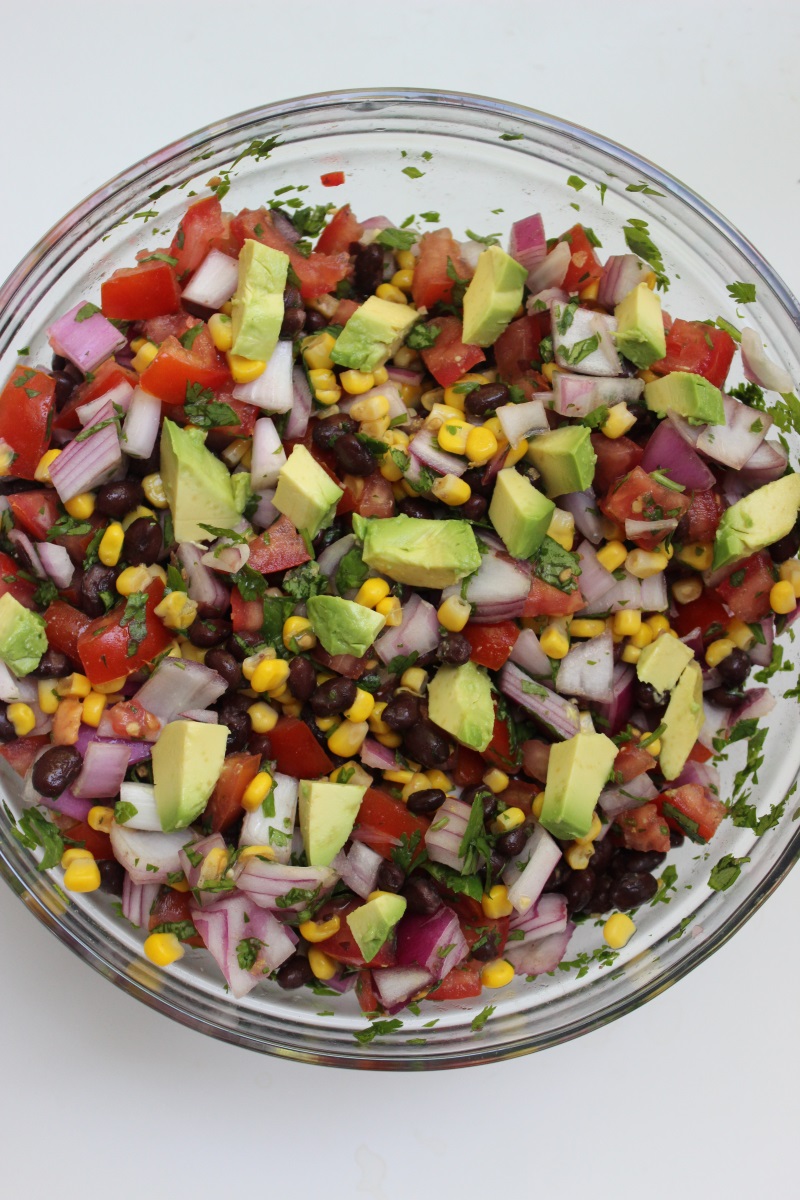 Ingredients:
1 (15 oz) can black beans – drained and rinsed
1 (15 oz) can yellow corn – drained and rinsed
4-5 vine ripe tomatoes
1 red onion
1 large handful cilantro
2 tbsp lime juice
1 avocado
Directions:
Dice the tomatoes and onion, and mince the cilantro.
Combine beans, corn, tomatoes, onion, cilantro and lime juice in a bowl. Cover and store in the fridge for at least an hour, if not longer.
When ready to serve, peel and dice the avocado then stir into the salad.
Enjoy!