Today's post is named as is for two reasons. Reason one is for the actual ingredient I use in my guacamole. Yes, you just read that right. And I probably just lost half of you. Wait wait wait! Just hear me out. By now it's no secret that I add veggies in anytime I see an opening, so why not with guacamole? Guacamole in and of itself is already all veggies and pretty healthy, but avocados really do make the calorie count soar. My answer? Stretch it out by adding baby PEAS –> oh yes I just did. I will admit Andy was suuuuper skeptical the first time I mentioned I would be adding peas to our guacamole, but then he ate it and couldn't even taste them. Literally, he thought I had changed my mind about using them.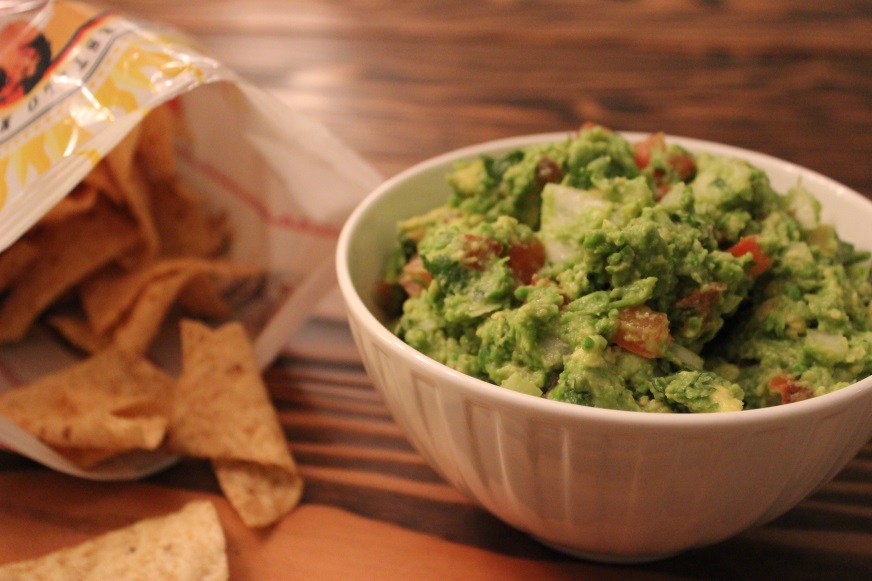 Reason two for the name of this post is to give a nod to the fact that my own Baby Pea is turning TWO on Friday, and I. Can't. Deal. How in the world has it already been two years??? I had no trouble when she turned one (probably because I was still in the hazy fog that is having a child under one), but for some reason I am so emotional about this next birthday. I guess it's probably that the first year seemed so hard, and we were just grateful to get through it, but now we're pretty comfortable with this whole parenting thing. I don't know. They say it goes fast, and you believe them, but you don't really, truly get it until it's your own little nugget. If you need me on Friday, I'll be crying in my office. How much she's grown in the year since this picture was taken…*sobs*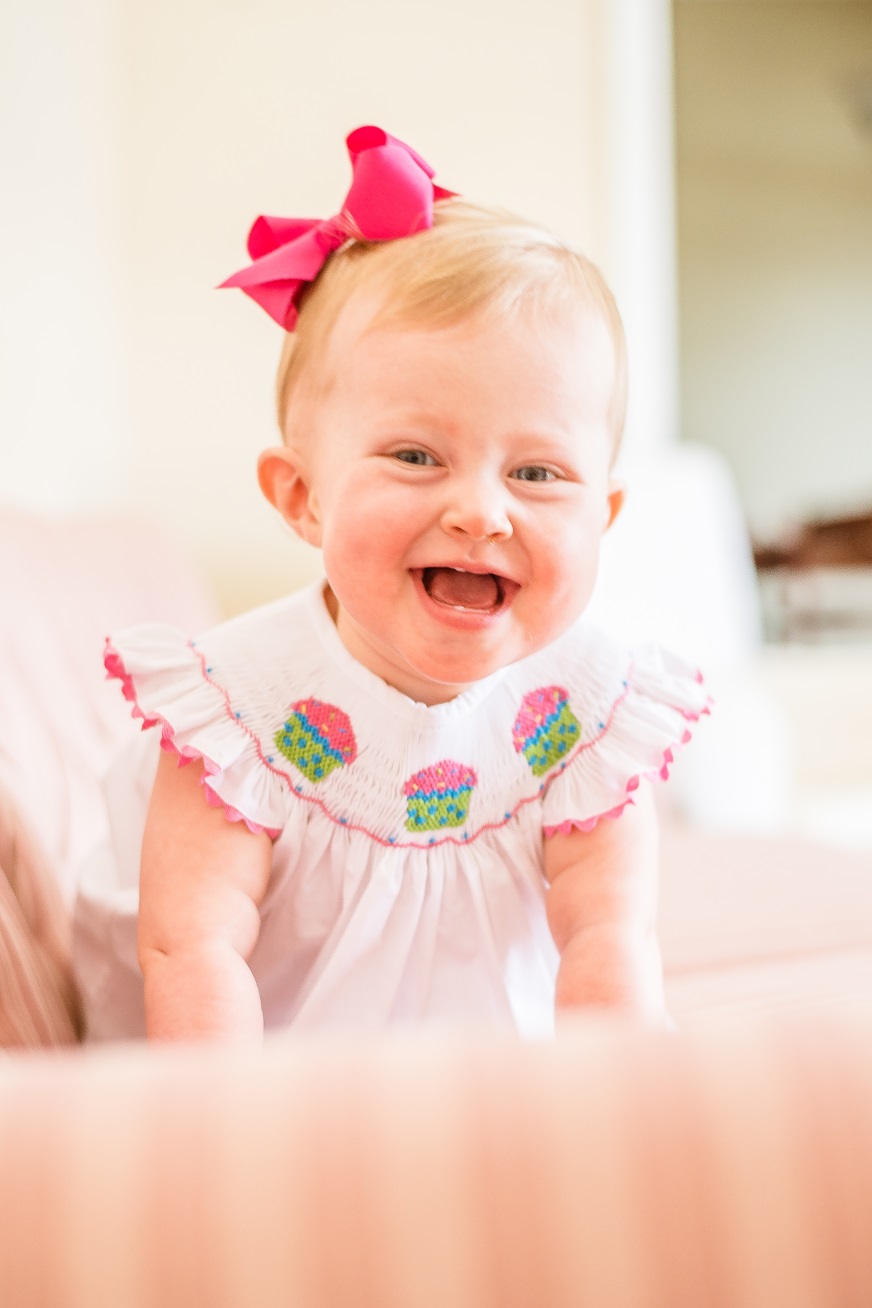 For the last several years anytime we make guacamole we just use pico de gallo mixed with mashed avocados. I thought I was GENIUS, but then saw the Pioneer Woman has the same method, so I'm not alone….but that does mean that I'm totally twinsies with Ree, so yay for us and our awesome guac making ways!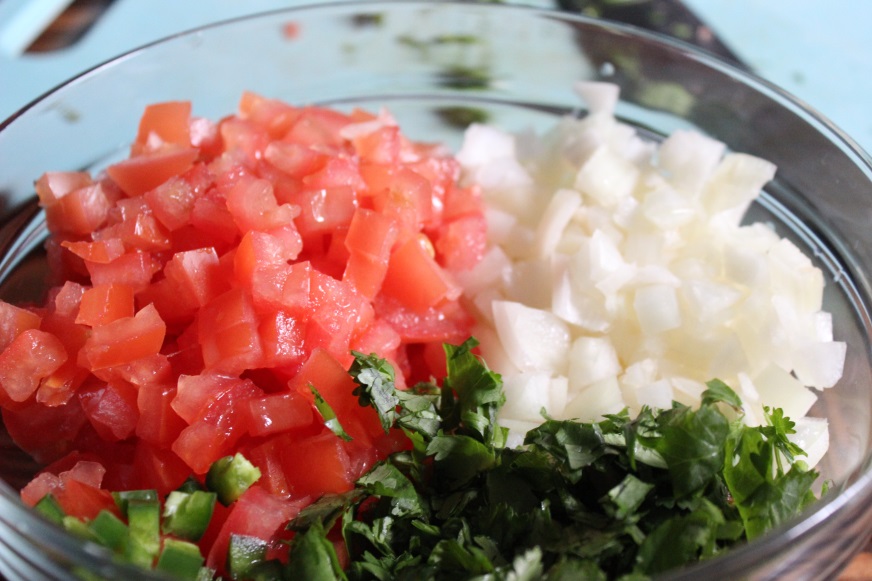 I'm half and half on the pico. Sometimes I'll make it fresh and other times I just buy it fresh from the store. No shame. If you want convenience, definitely go for the store bought. If you have a little time, though, making it yourself gives you that awesome feeling of accomplishment because 1) it's healthy and 2) I MADE THAT FROM SCRATCH(!!). If you haven't made it this way in the past, please try it. I don't use all of the pico in the guacamole, so I wind up having two dips made entirely of veggies. Ummm, yes please.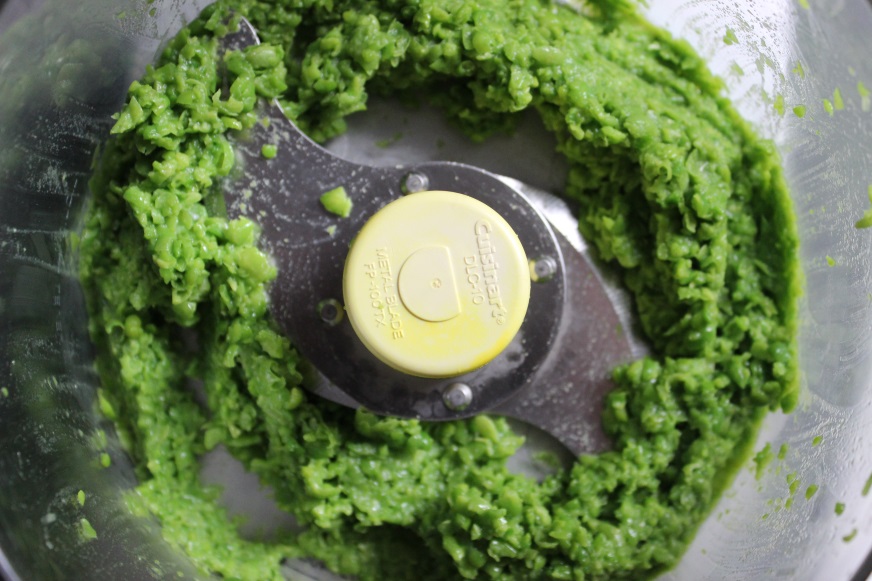 Back to the recipe twist: baby peas! I guess you could do this by just mashing the thawed peas, but a food processor makes quick work of it. I should share now that I love love love my food processor. I rearranged most of the lower cabinets in my kitchen just to have it easily accessible. I use it ALL the time. I have a lot of kitchen gadgets, but I will say that this is one that will remain in the event that I ever fall under a major purging spell. I can't find my exact model, but this is similar to the one I use. They can be pretty pricey, but I can't tell you how many good things come from it, and it is something I use at least twice a week. Quick sauces, hummus, shredded brussels sprouts and cabbage, nut butters <– all things easily made in the food processor. Really, do yourself a favor and get one, then make this veggied up guacamole. You won't be sorry.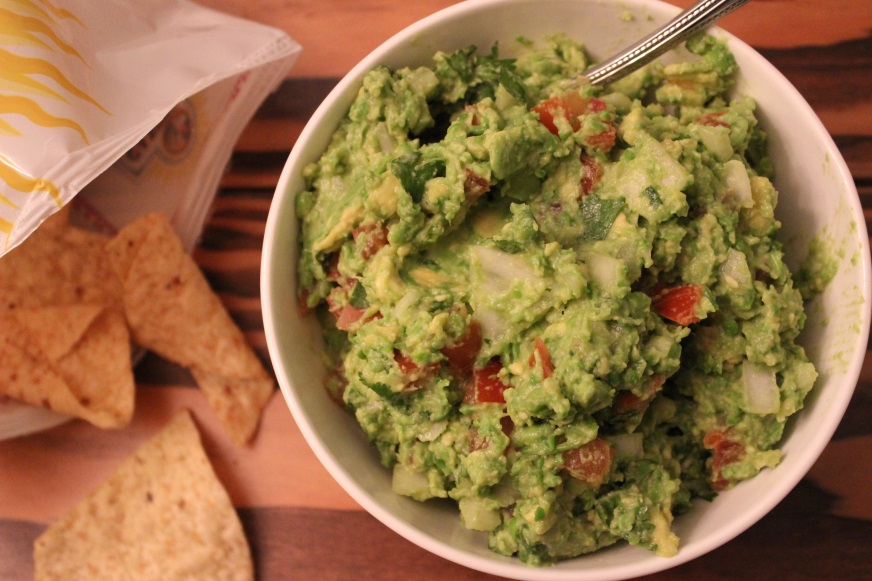 For the Pico:
5 vine ripe tomatoes
1 jalapeno
1 onion
1 large fistful cilantro
2 tbsp lime juice
Salt and pepper to taste
For the Guacamole:
2 avocados
1 cup pico de gallo (homemade or store bought)
1 cup frozen baby peas – thawed
1 tbsp lime juice
Directions:
Prepare the pico: dice the tomatoes, onion, jalapeno and cilantro. Combine veggies in a bowl with lime juice and salt and pepper to taste. Stir to combine. Keep in the fridge until ready to use.
Pulse the thawed peas in a food processor. (They won't be smooth, but almost crumb-like.)
In another bowl, mash the avocado to desired consistency. Mix in peas, pico de gallo and lime juice. Season with salt and pepper to taste.