Your weeknight dinners just got a major facelift…a green, cilantro-y, lime-y facelift. Weeknight meals, meet chimichurri. Chimichurri, meet weeknight meals.
Vegan √
Fresh herbs √
Loads of flavor √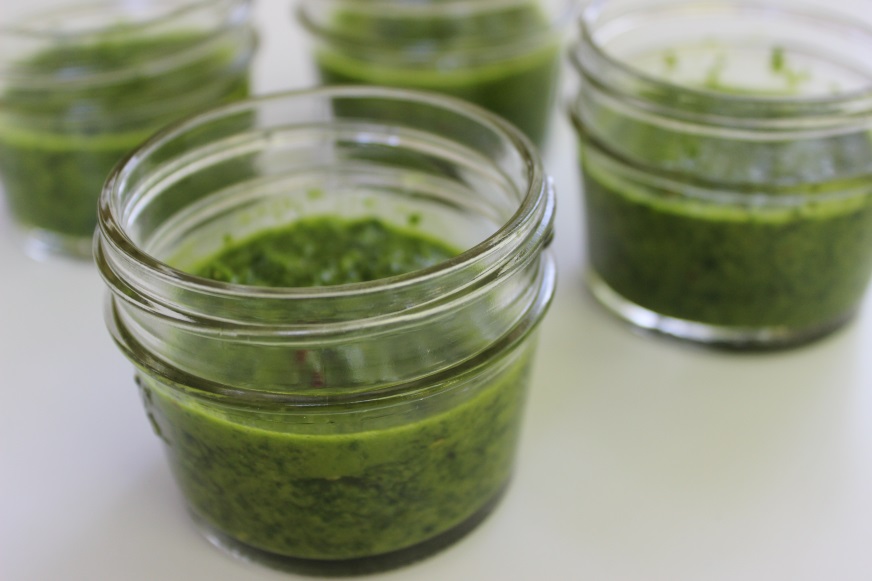 (I'm going to put this into the "I'm still learning about photography" category. The pictures don't do it justice.)
For us, the easiest weeknight meal generally involves one pan with protein and vegetables all roasted together with a little salt, pepper and olive oil (my current favorite is chicken, Brussels sprouts and cubed sweet potatoes). While that's good as is, having a delicious sauce really brings it full circle. Chimichurri is so fresh and flavorful, and is the easiest way to make what would otherwise be a good meal feel a little more special.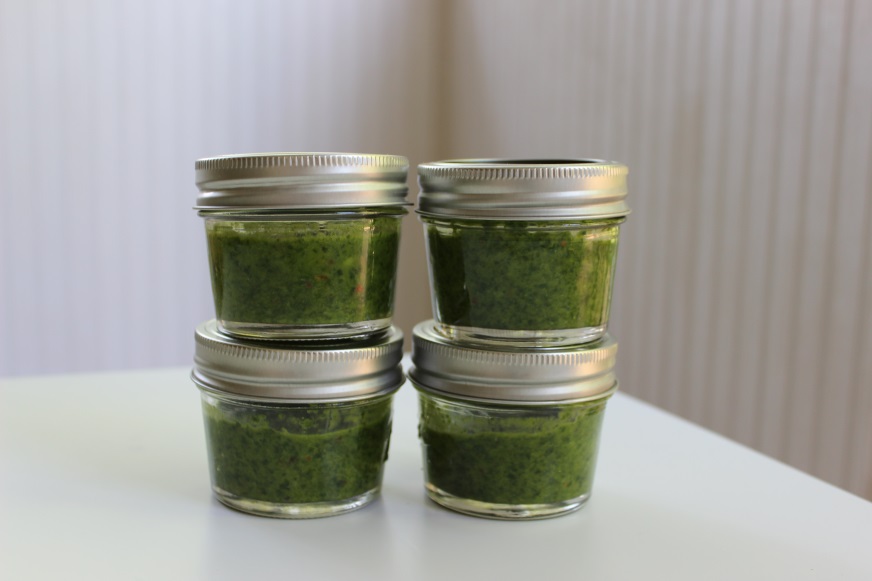 We've been making chimichurri for years, and have just now written down the recipe. Guys, recipe writing has proven to be a little more difficult at times than we thought it would be. We've always just eye-balled stuff, so when we actually have to measure out what we're using it can throw us off. When Andy first made this sauce actually measuring out ingredients, he put in a whole tablespoon of salt. I saw that he had written that down and nearly fainted. As you'll see – the recipe only calls for half of a teaspoon, so this was way off (#bless). Needless to say I was in charge with the next batch. I really can't blame him, though. When you go from pouring a little salt in the palm of your hand to pouring it into a measuring spoon it can be really deceiving. Regardless, we now have our fool proof recipe that we can use for years to come. Woot woot.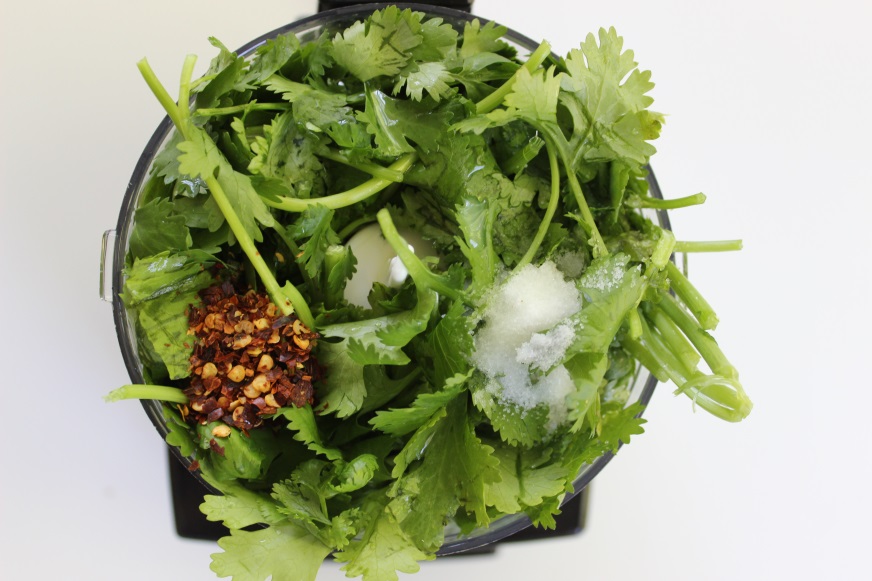 As you've probably come to expect from me this sauce is make-ahead and freezer friendly. As written, the recipe makes about a cup of sauce, so I freeze it in quarter cup portions and just pull it out at the beginning of the week to use in a few dinners and lunches. It's also super easy. You just throw everything into a mini food processor and let it go. You can also use a regular food processor, blender or bullet, but I just prefer the mini. Once made you can enjoy this sauce with just about any meat or vegetable. I have yet to find something that doesn't go well with it!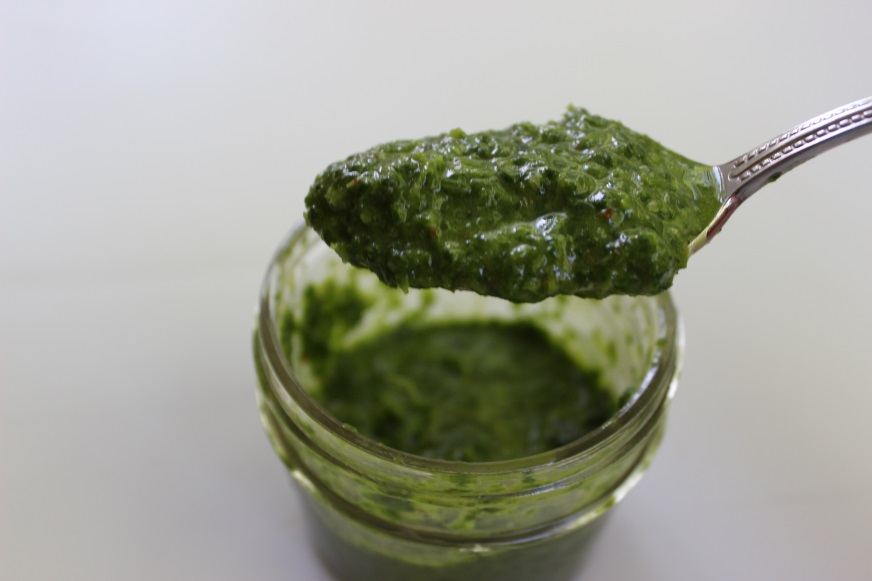 Ingredients:
1 bunch cilantro leaves and half of the stems
½ tsp salt
½ tsp red pepper flakes (optional)
¼ cup olive oil
3 tbsp lime juice
Directions:
Pulse all ingredients together in a mini food processor (regular size works fine, too). You may need to take the lid off a couple of times, and push the leaves down in between pulses. Use with poultry, pork, steak or roasted vegetables. Store in the fridge for up to a week or in the freezer for three months. Enjoy!