Short post for you guys today. I'm looking at recent posts and realize this is numero FOUR in a row that is pork. Who am I? I mean, we're *chicken* people. I guess this blog is an ongoing manuscript of what we really are eating at any given time, so I guess this is just me being true to myself? I promise there won't be any pork in sight next week, but this week we're deep diving into oven smoked pulled pork.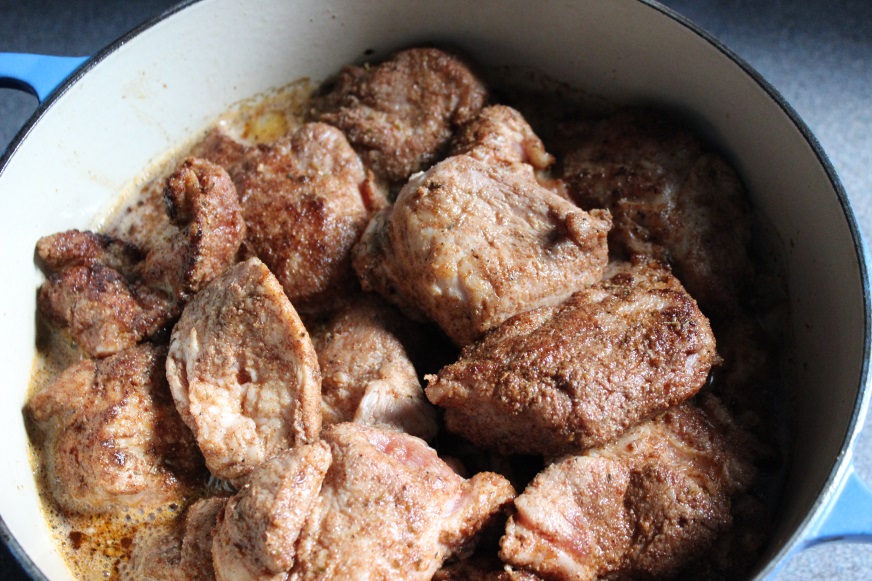 Remember when we did pulled pork in March? That was Andy's game – this easy peasy oven version is my game. This was (you guessed it) a meal from our recent beach week. My sister got the recipe from her bil, who got it from a magazine. You guyzzzzzzz, the spice blend with the smoky flavor was everything. We did tacos, but you can do any number of things with the meat.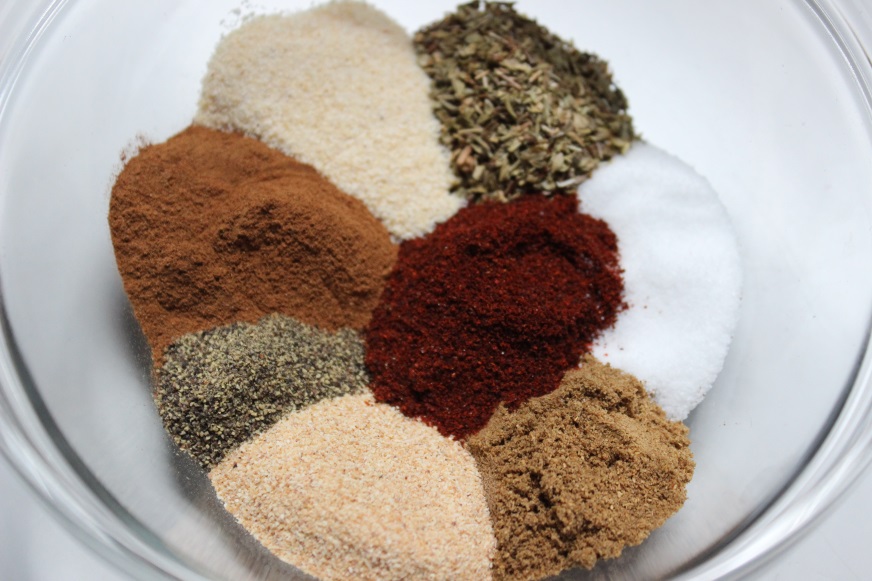 As with anything delicious I eat, I came home wanting to make it as soon as possible. Enter the easy, friends-over-for-dinner Saturday night. I tweaked the spice blend and added more liquid to the cooking process, but the method is the same: spice rub, brown the meat, add liquid, "smoke" in the oven, shred.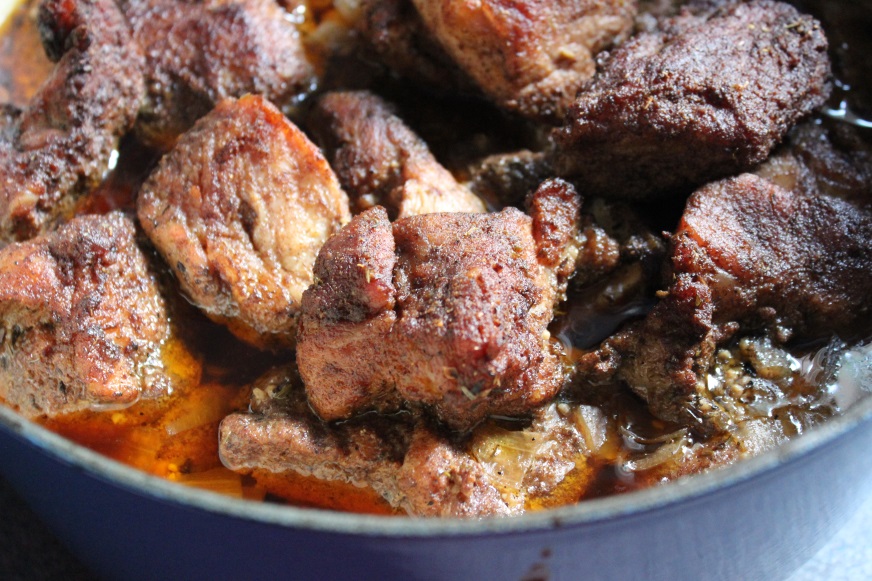 Like I said – we made tacos with our oven smoked pulled pork, but we've also used it for anything Mexican. Think nachos, quesadillas, burrito bowls, salads and…wait for it…breakfast burritos <– y'all, for real real, change your life good. As per my usual, this recipe makes a ton, which is great for feeding a crowd, multiple weeknight meals or freezing for several meals later on. Now go. Be the oven smoked pulled pork master we all know you are.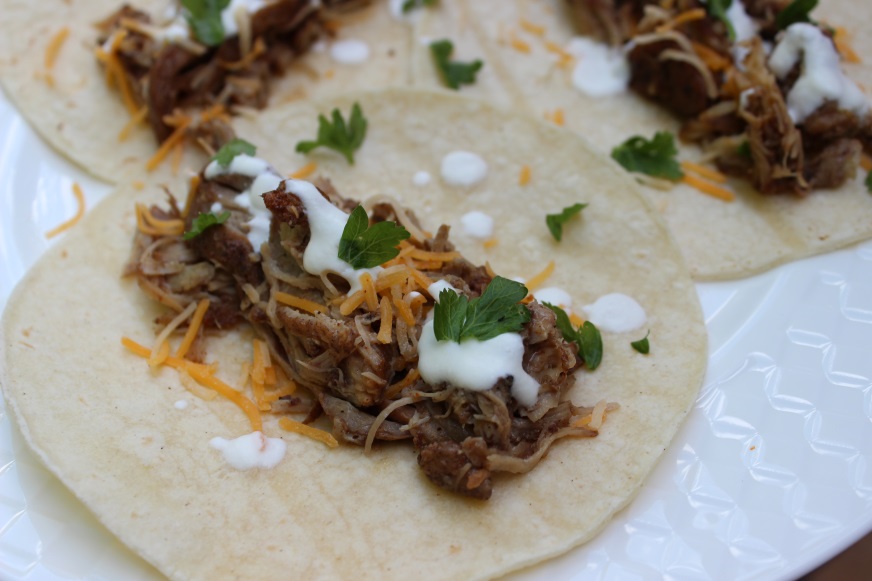 Ingredients:
5-7 lb pork shoulder
Spice Rub:
–     2 tsp EACH: salt, dried oregano, onion powder, garlic powder, ground chipotle chile (or regular chili powder)
–     1.5 tsp ground cinnamon
–     1 tsp black pepper
2 tbsp corn or canola oil
1 yellow onion – chopped
4 cloves garlic – minced
1.5 (12 oz ) beers (preferably Mexican)
1.5 tsp liquid smoke (optional)
Directions:
Cut the pork shoulder (or butt) into fist-size chunks.
In a small bowl, combine the salt, oregano, coriander, onion powder, garlic powder, chile, pepper and cinnamon. Rub onto the pork pieces, and let sit for 30 minutes.
Place the oven rack in the lower-middle part of the oven and preheat to 300 degrees.
In a large dutch oven heat the oil on medium-high. Working in batches, add the pork and brown on all sides. Transfer to a paper towel lined plate.
Once all of the pork is browned and out of the pan, add the onion, garlic, beer and liquid smoke. Scrape the browned bits from the bottom of the pan and bring to a simmer. Return the pork to the dutch oven, cover with the lid then place in the oven. Cook for 2.5 hours, or until it is easily shredded with a fork.
Remove the pork pieces from the liquid, shred and use however you like.
Notes: at the end we also like to strain out the onions, as they serve as a great topping for the pork, as well.