Okay okay okay. After today I will lay off the lentils for a while. However, given my love for the easiest, healthiest, veganist crock pot madras lentils I brought to you last week, it would be wrong of me not to share our other favorite way of enjoying them: madras lentil enchiladas.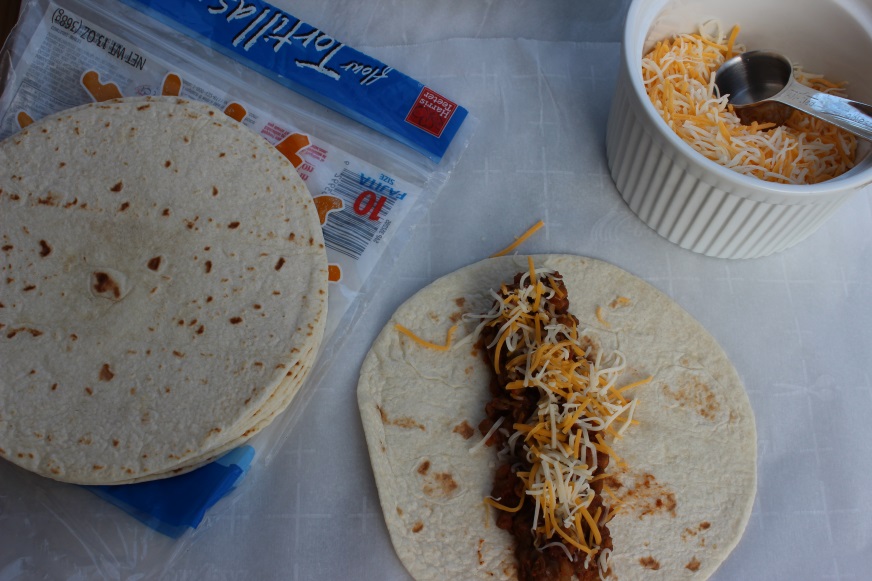 At this point, I shouldn't have to list out why I love these because look at that cheese, but I will..
Vegetarian game going strong
Lentils are packed with protein
Make ahead
Makes a lot
Freezer friendly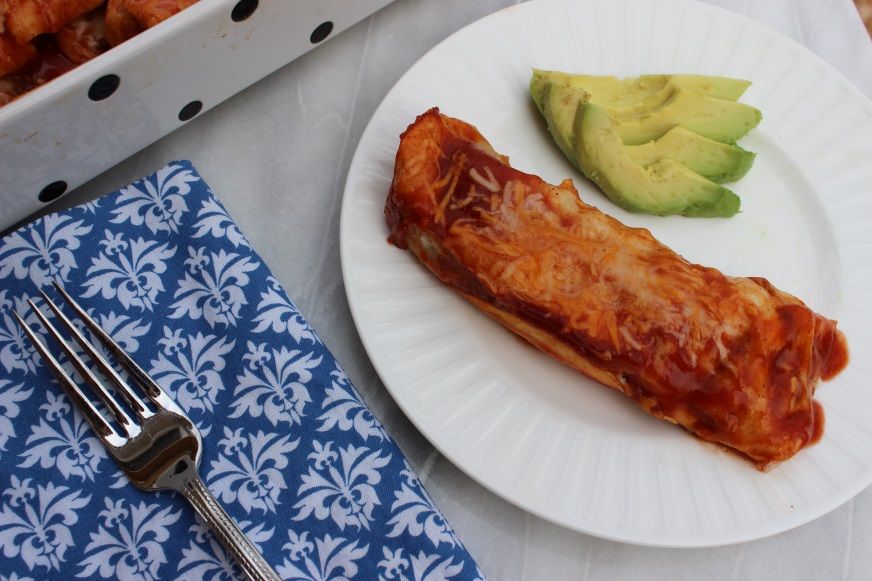 These can be made with fresh or frozen and thawed madras lentils, or the dish can be assembled, frozen and then cooked for a great freezer meal. We usually serve this with a side salad or just fresh avocado.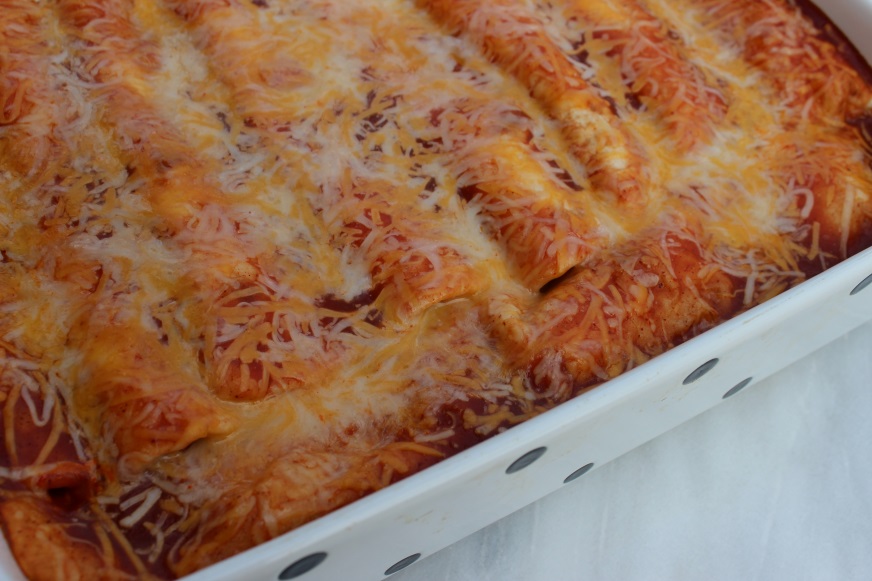 Madras Lentil Enchiladas
Ingredients:
½ recipe madras lentils (approximately) – recipe here
10 fajita size flour tortillas
1 can enchilada sauce
1.5 cups shredded Mexican or cheddar cheese
Directions:
Grease a 9×13 baking dish with cooking spray. Pour a thin layer of enchilada sauce (just enough to cover the bottom).
Place a single tortilla on your work surface, top with a large spoonful of the lentils and a heaping tablespoon of cheese.
Roll the tortilla and place into the baking dish, seam side down.
Repeat this process with the remaining tortillas.
Once all of the tortillas are in the baking dish (it will be a tight fit), pour enchilada sauce over the dish so that every tortilla is covered (depending on the size enchilada sauce you buy, you won't use it all).
Top with remaining cheese.
Cover and heat at 350 degrees for 30 minutes.
If you want a slightly drier enchilada, remove the foil and continue cooking for another 5-10 minutes.
Enjoy!
* If you are using previously frozen lentils, thaw completely before loading tortillas.
** If you want to make this dish to freeze, follow steps 1-6, then cover tightly and store in a sealable freezer bag. Pull the dish out 24 hours prior to cooking and let thaw in the refrigerator. Then cook until heated through (may take longer than 30 minutes).