Frittata: a dish that sounds fancy and complicated, but really comes together in minutes and makes you feel like a domestic goddess because you just made a frittata. This frittata is even better because two of the three main ingredients are make ahead, and the third just needs to be washed and chopped.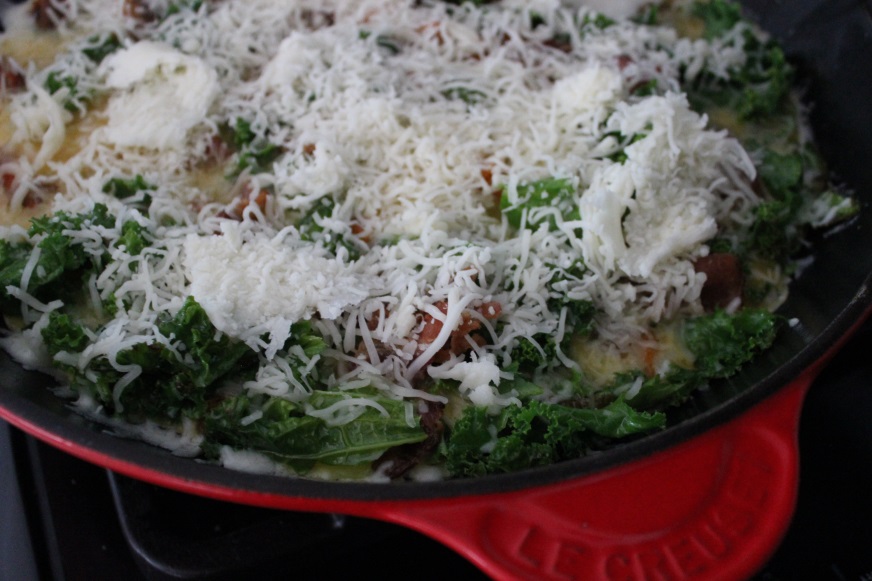 Seriously, guys, if you've never made a frittata before, please let me enlighten you. A frittata basically consists of eggs, optional meat, optional veggies and optional cheese. Think of it as a "clean out the fridge" dish resembling a crustless quiche. If you have 15 minutes, you can make a frittata. Any veggies you have that need to be used up are fair game. I have yet to find a combination that doesn't work.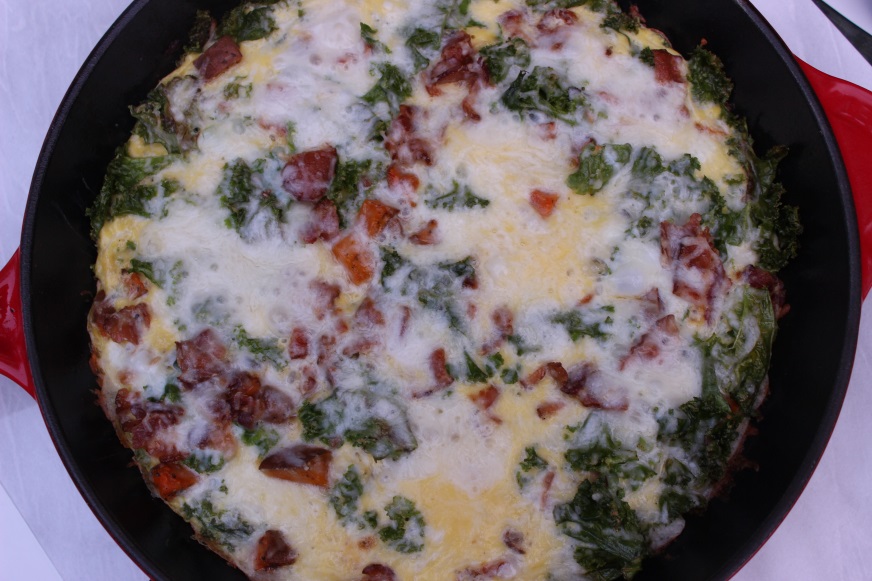 This frittata, however, came about from leftovers I already had in my fridge. Last week I talked about how roasted sweet potatoes have joined my list of veggies I like to prep ahead on the weekend, so there's that. We also had some leftover bacon – Andy decided he should just finish cooking the rest of the package one Saturday morning, and HELLO we do not need to eat 12 pieces of bacon for breakfast, so I made sure we saved half.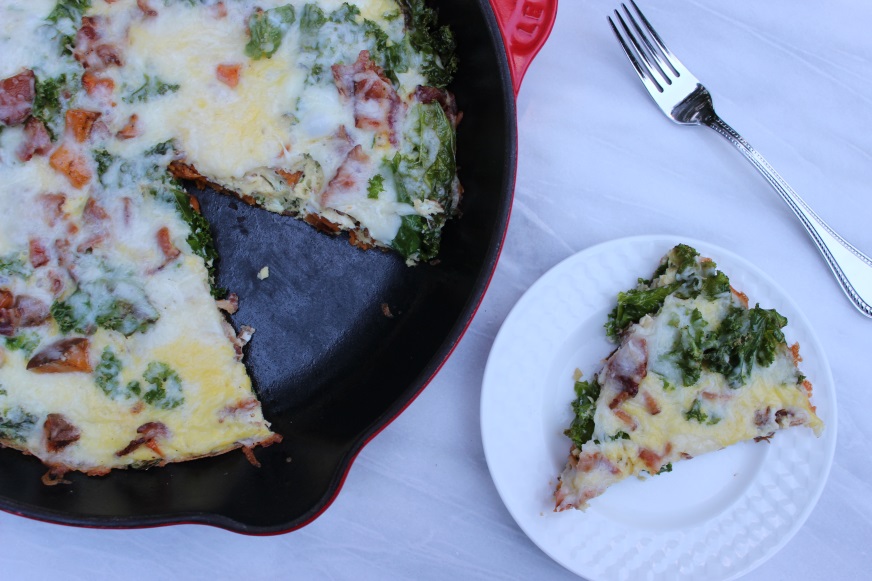 Parents, listen up. A major bonus here is that I can get Anna Ruth to eat a ton of veggies she wouldn't normally eat were they not baked into eggs. She loves frittatas, and clears her plate every time. Girlfriend will not touch kale otherwise. Have a picky eater? Try this and see if they take the bait.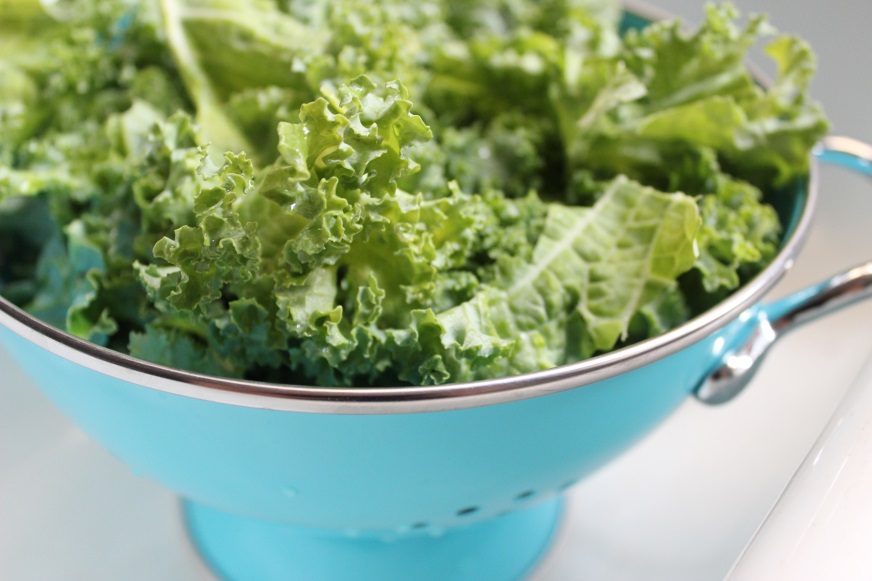 The number one thing you need here is a skillet that can go from the stove top to the oven (I use my cast iron skillet). You start with the veggies/meat in the pan, add the eggs, let set and then finish in the oven – easy peasy!
Ingredients:
1 large sweet potato – cubed and roasted (see last week's post)
6 slices bacon – cooked and chopped
6 stalks kale – torn into small pieces
2 tbsp bacon grease or olive oil
8 eggs
2 tbsp milk
1 cup shredded mozzarella
Directions:
Preheat oven to 350 degrees.
Heat bacon grease (or olive oil) over medium heat. Add kale and sauté until slightly wilted.
Add bacon and sweet potato, and make sure everything is evenly dispersed.
In a separate bowl, whisk the eggs with the milk and season with a little salt and pepper.
Pour the egg mixture over the bacon/sweet potato/kale mixture, and cook for 3-4 minutes, or until the eggs start to set.
Top with the mozzarella and put into the oven. Cook for about 10 minutes, or until the eggs are completely set and the cheese is melted.