Picture credit goes to Heather Blackwood and Taylor Logan (a million thanks!) because it was too late to take pictures when I decided I wanted to document this on the blog.
Last week a couple girlfriends and I hosted a shower for some of our friends that are expecting their first baby. The expectant parents both work for my organization, and they happen to live in our neighborhood, so we've become good friends over the last couple of years. With help from others in our organization we pulled off a shower that I think turned out pretty great. The theme was "Fall in Love with Baby Simon," and we just had a bunch of Fall food and décor.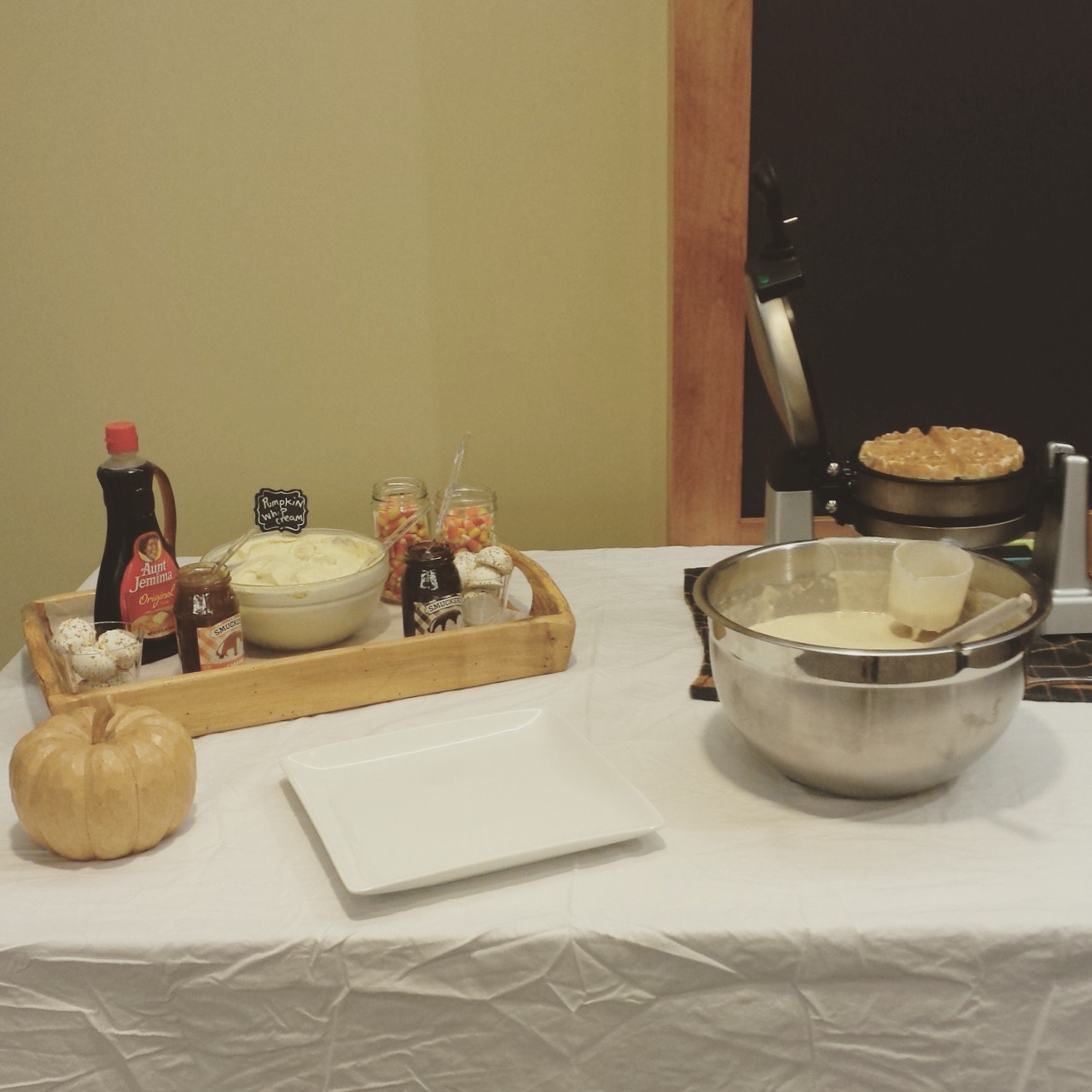 The shower was so fun, and I think they really liked it!
We had the shower in the dining room at work, with the beautiful woods as the backdrop. It was kind of a windy day, so there were plenty of times that we would just see a flurry of leaves falling to the ground. Imagine a Winter themed shower with it snowing outside, but with Fall leaves instead. It was truly, magically Fall.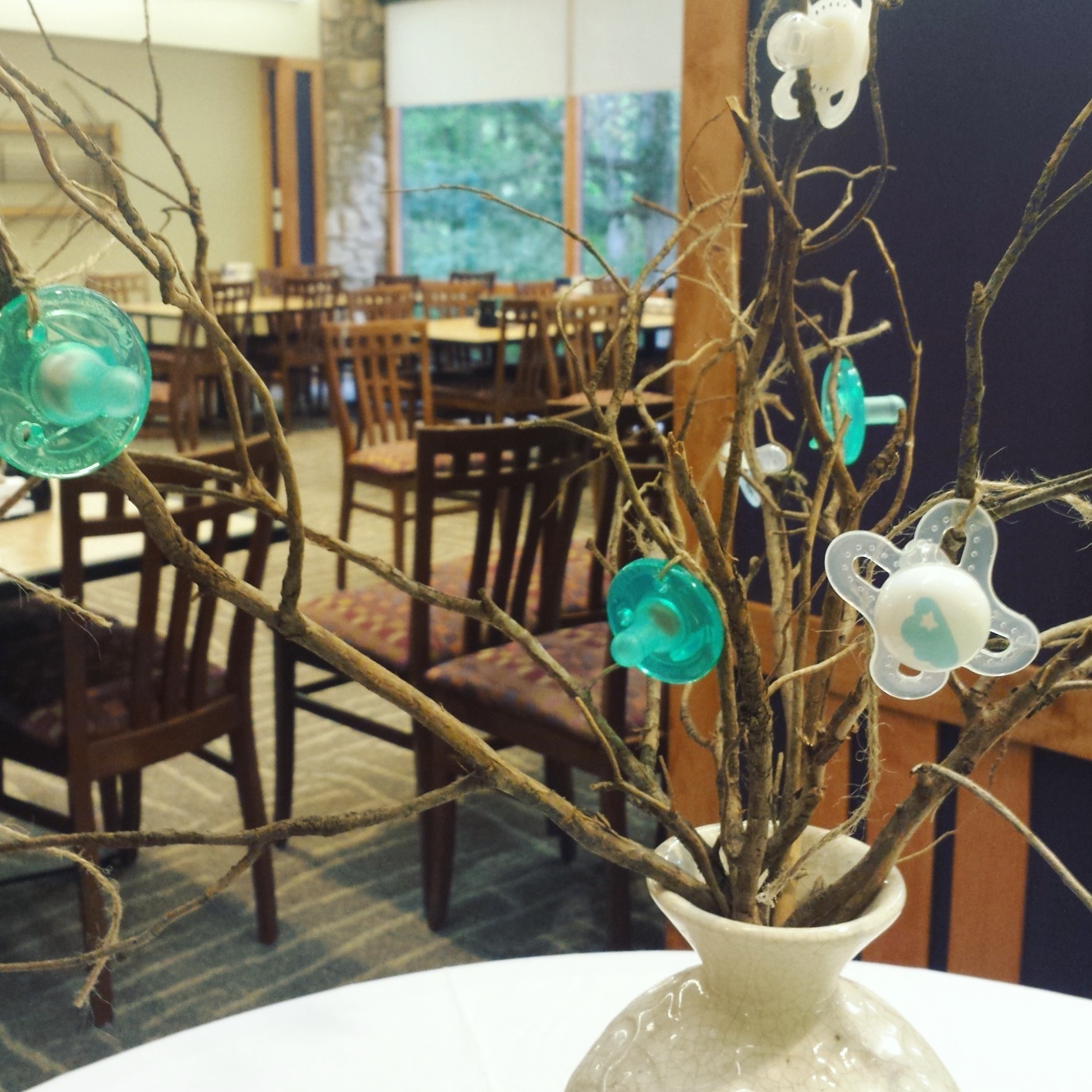 The menu was easy, and we had help from other people:
Chili Bar
Traditional Chili
Vegetarian Chili
Corn Bread
Shredded Cheese
Sour Cream
Sliced Jalapenos
Waffle Bar
Pumpkin Whipped Cream
Syrup
Chocolate Sauce
Caramel Sauce
Fresh Popped Popcorn
Pumpkin Pie Dip
Apple Slices
Graham Crackers
Chocolate Caramel Apple Bites (recipe below)
Drinks
Apple Cider
Wine
Beer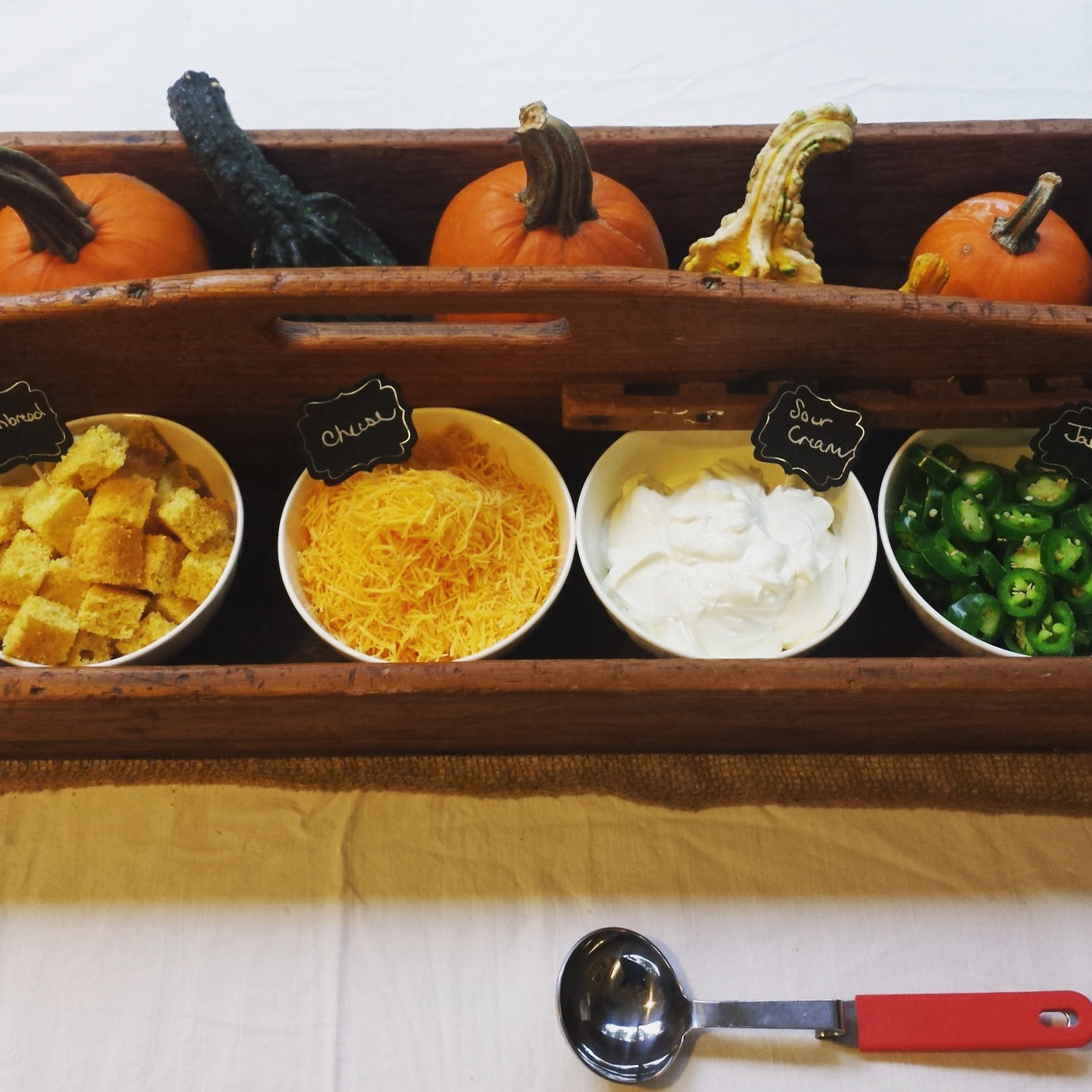 Décor was easy. My friends Sarah and Taylor had a bunch of wooden trays that we used as serving pieces, and we used lanterns and small pumpkins/gourds to round things out. I also ordered some custom onesies for baby Simon, so we made a banner out of those.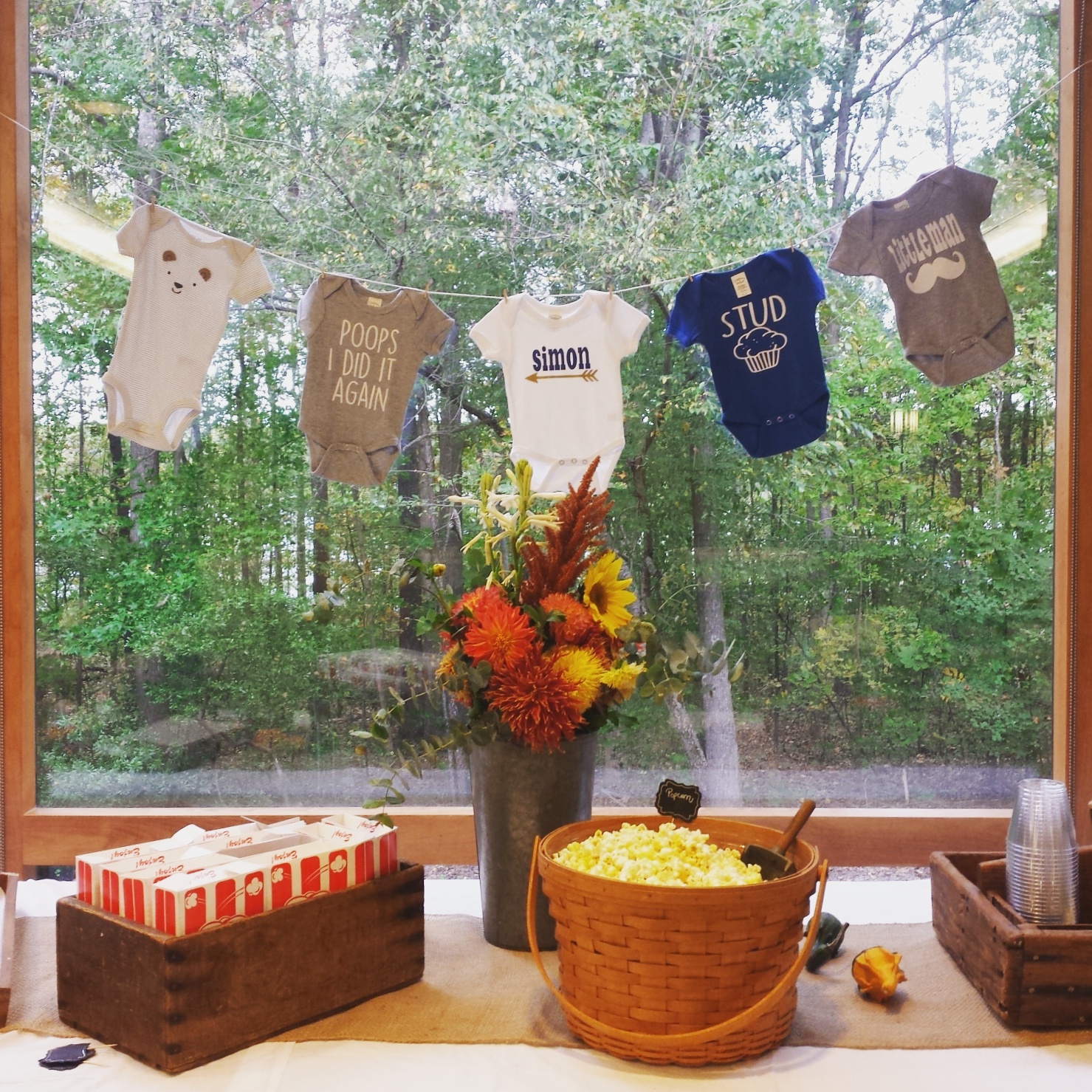 If you find yourself hosting a baby or bridal shower in the Fall, I would highly recommend this theme. It was so easy and had that effortlessly perfect feel. Now we just have to wait for baby Simon to make his intro!
Chocolate Caramel Apple Bites
Ingredients:
Large Granny Smith Apples (each apple makes 6-8 balls, so multiply by the number you need)
Melting Chocolate (I use this kind – found in the baking section of the grocery store)
Melting Caramel (I found this kind at Michael's)
Cake pop sticks (also found at Michael's)
Directions:
Using a melon baller, ball out 6-8 bites from each apple. Insert a cake pop stick through the skin side.
Melt the chocolate according to package directions.
Dip the apple bites in the chocolate, making sure it is completely covered, and place on a baking sheet lined with parchment paper. Once you've dipped all of the apple bites, set in the freezer for 15-20 minutes for the chocolate to set.
Melt the caramel according to package directions.
Dip each bite into the caramel, covering the bottom half of the bite.
Return to the parchment paper, and refrigerate at least 30 minutes to set. Leave in the refrigerator until just a few minutes before serving or the bites will start to sweat.
Enjoy!